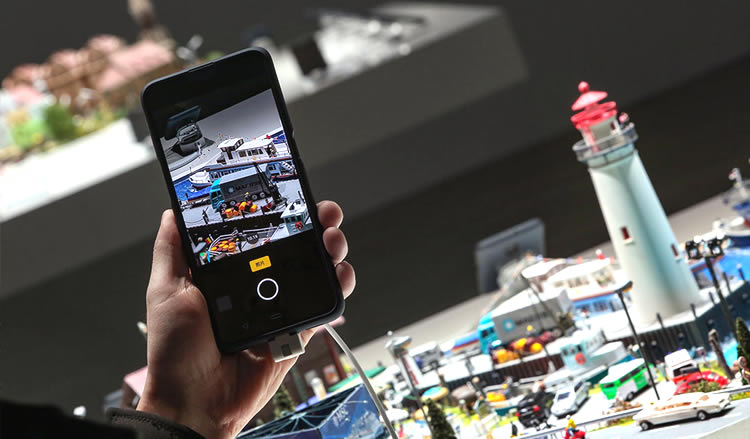 Chinese mobile phone manufacturer OPPO announced that its first 5G smartphone has received 5G CE certification, paving the way for the company to commercially launch the device in Europe. The company unveiled the 5G smartphone last month at MWC19 in Barcelona.
The CE certification is essential for selling products into European markets -- which, for now, still includes the UK – and shows that OPPO is compliant with EU requirements. OPPO said that it passed CE tests by global inspection company Sporton International Inc. and was awarded the 5G CE certificate by CTC Advanced GmbH.
About the 5G smartphone, OPPO has revealed very few details, other than that it is powered by Qualcomm's Snapdragon 855 processor. The phone maker claims that it is the first multi-frequency, multi-mode, multi-EN-DC (which means dual connectivity for LTE and 5G) 5G smartphone to be certified by CTC Advanced. Beyond that, further details and launch plans have not been announced.
At MWC19, OPPO inked a global patent license agreement with Ericsson, which covers the patent portfolios of both companies in 2G, 3G and 4G, as well as cooperation on device testing, customer engagements and a demonstration at the Barcelona event. Also at MWC19, OPPO held its first ever global innovation event and launched the "5G Landing Project," in which it will work with operator partners (such as Swisscom, Telstra and Optus) to promote and develop 5G products and services to consumers.
In May last year, OPPO demonstrated what was described as the world's first 5G video call using structured light technology to display 3D images.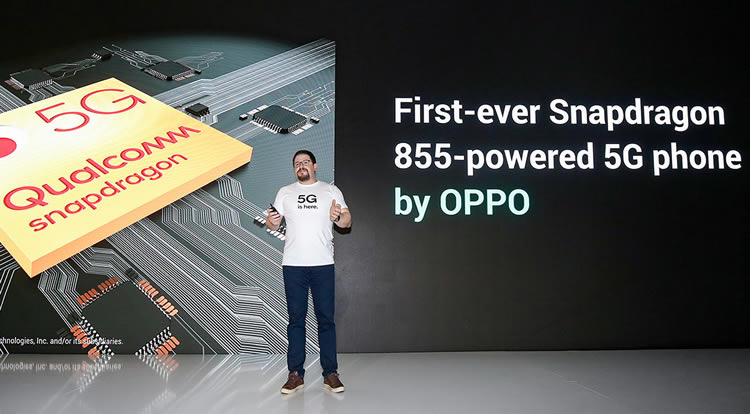 Device Bounty for UK 5G Launches
While we don't know when the OPPO device will arrive in the UK, mobile operators aren't lacking devices for upcoming 5G service launches. EE, for one, has been busy lining up device partnerships said that it will offer Huawei's foldable Mate X, LG's V50 ThinQ, HTC's 5G Mobile Smart Hub as well as the Samsung Galaxy S10 5G and a new 5G phone OnePlus.
Globally, a recent report from the Global mobile Suppliers Association (GSA) found that there were 33 officially announced 5G devices coming in a variety of seven different form factors, including smartphones, hotspots, indoor and outdoor CPE devices, and dongles.