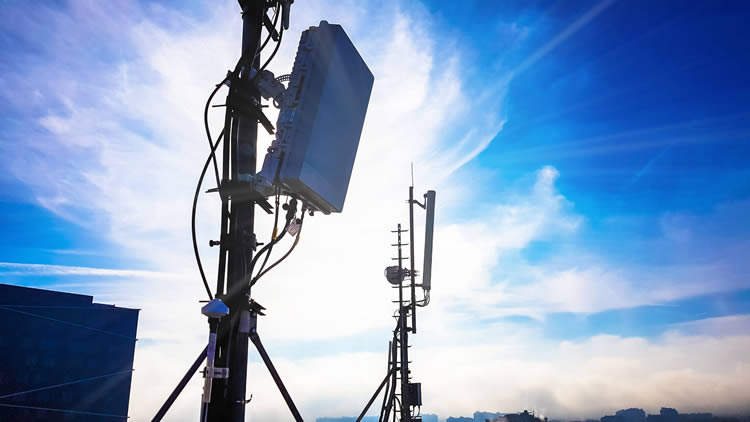 Gigabit LTE is another of those terms that do exactly what they say on the tin. It's the next iteration of LTE (long term evolution) mobile technology that can achieve download speeds of a gigabit or more. It's an important stepping stone on the road to 5G and it's happening now. Multiple Gigabit LTE capable devices are commercially available and carriers worldwide are deploying Gigabit LTE technologies into their networks.
What is Gigabit LTE?
Gigabit LTE takes current LTE technologies (LTE, LTE-A, LTE-A Pro) a step further with higher connection speeds. It will enable peak download speeds of one gigabit per second – ie 1,000Mbps – or higher. That is the same as the fastest fibre-based broadband connection and considerably ahead of the UK average broadband speed, which was 46.2Mbps in late 2017 according to Ofcom's latest data.
It's worth noting that the gigabit download is the peak theoretical maximum and we're unlikely to experience that in the real world. Furthermore, upload rates are not in the gigabit range. However, both download and upload speeds will be a huge improvement on current rates.
How does it work?
There are three key component technologies underpinning Gigabit LTE: Carrier Aggregation (CA), 4x4 MIMO and 256-QAM. It is possible to achieve gigabit speeds with 4x4 MIMO and 256-QAM with 60MHz of licensed spectrum, but CA can reduce the amount of licensed spectrum needed to 20MHz.
Carrier Aggregation is described in detail in other 5g.co.uk guides, but in essence it identifies different radio frequency bands and selects the fastest.
4x4 MIMO: Gigabit LTE uses more antennas than earlier LTE iterations, but not at the Massive MIMO stage that will be prevalent in 5G. Most LTE devices can simultaneously receive data on two antennas using 2x2 MIMO technology. Gigabit LTE incorporates 4x4 MIMO, ie four antennas on the LTE base station transmitting to four antennas on the mobile device. More antennas on the base station improve the efficiency of the network, and more antennas on the device give a better chance of locking on to the strongest, fastest signal.
256-QAM: Quadrature Amplitude Modulation is a digital signal processing technology that boosts the throughput of the data stream by enabling each signal to carry more data. In LTE 64-QAM each signal carries 6 bits; in Gigabit LTE 256-QAM it's 8.
The combination of 4x4 MIMO and 256-QAM adds up to faster speeds and less congestion. For example, the use of four antennas in Qualcomm's Snapdragon X16 LTE modem (more below) enables it to receive 10 streams of LTE data simultaneously, while better signal processing boosts the throughput of the 10 streams to around 100Mbps each to get to 1Gbps.
Qualcomm explains the technology behind Gigabit LTE using the analogy of lorries on a motorway. Carrier aggregation makes the roads wider. 4x4 MIMO stacks more lanes on top. 256-QAM speeds up traffic by putting greater loads onto larger vehicles, which results in fewer vehicles on the road and therefore reduces congestion.
Gigabit LTE also takes advantage of unused spectrum using Licensed Assisted Access (LAA) and LTE-U (LTE in unlicensed spectrum) to boost the network capacity in high traffic areas. LAA is covered along with CA in our guide to LTE-Advanced Pro, while LTE-U uses WiFi spectrum to take the load of the mobile network. In the above analogy, they create alternative routes so not all traffic is on the motorway, further reducing congestion.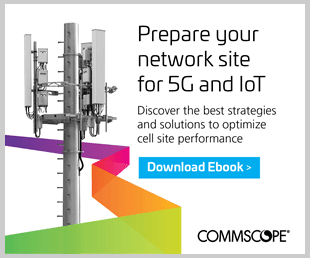 What will it do?
The obvious benefit of Gigabit LTE is faster download speeds that will enable us to download content in a flash, watch 4K video with no buffering or stream VR experiences. It can also support personal hotspots and fixed wireless access (FWA) services.
That will clearly bring huge improvements to the user experience but there are wider benefits, for both network operators and the entire community of phone users. Because downloads are completed much quicker, the network is less congested so space is freed up for others and speeds are improved for everyone.
The great thing about Gigabit LTE is that capable devices can be used on current mobile networks. More people using Gigabit LTE phones on a network equates to fewer network resources needed per user, which translates to a more efficient network for everyone. Gigabit LTE devices therefore improve the performance of 4G networks.
In 2017 T-Mobile in the US conducted live demos over its existing network that demonstrated both the higher download speeds and the better network performance. The phone with a gigabit modem downloaded a file 2.4x more quickly than one with a Cat-12 modem. T-Mobile also tested the network under three different scenarios: no Gigabit LTE devices, a mix of non and Gigabit LTE devices, and all Gigabit LTE devices. Adding some Gigabit LTE devices improved the performance of the network by 54% while upgrading all devices to Gigabit LTE resulted in a 154% improvement.
What Gigabit LTE devices are out there?
In device terms, Gigabit LTE refers to LTE Category 16 (Cat-16), which was introduced in 3GPP Release 12 (that was largely completed in 2015). Cat-18 is now coming to the fore with a theoretical peak download of 1.2Gbps. They are typically paired with Cat-13 with a 150Mbps peak theoretical upload.
Qualcomm released the world's first Gigabit LTE modem in February 2016. The Snapdragon X16 supports download speeds of up to 1Gbps with 4x4 MIMO, 256-QAM and three-carrier aggregation. It was incorporated into the first commercially available Gigabit LTE device (the NETGEAR Nighthawk M1 mobile router) and network (operated by Telstra in Sydney, Australia, on Ericsson equipment), which were launched at a joint event in February 2017. At launch, the network and router enabled a 32 minute HD film to be downloaded in 15 seconds and a 300MB 4K video to be uploaded in 30 seconds, with a single Gigabit LTE cell site.
Also in February 2017, Qualcomm announced the world's first Cat-18 modem, the Snapdragon X20, 20% faster than the first generation and supporting up to 5x CA. It can deliver peak download speeds of up to 1.2Gbps and enable operators to deliver Gigabit LTE with just 10MHz of licensed spectrum.
Qualcomm isn't the only manufacturer with gigabit chips on the market – Samsung and Intel are also in the mix – but it is leading the pack.
The first Gigabit LTE smartphone was launched in April 2016, the Samsung Galaxy S8. Others have followed suit but until recently they were all Android. Sony, LG, HTC, Motorola and others have all released Gigabit LTE-capable phones.
Apple uses Qualcomm's standalone modems instead of the Snapdragon, but disappointed many when its iPhones 8 and X were released in autumn 2017 without gigabit modems. The situation was remedied a year later with the release of the iPhone XS and XS Max. In early tests in the US, the new iPhones averaged downloads of 64.79Mbps compared to 27.86Mbps for the iPhone X.
Are operators deploying Gigabit LTE?
As outlined above, the benefits of Gigabit LTE can be realised by the use of capable devices without the need for network upgrades. But operators are deploying the underlying technologies into their networks, particularly in highly congested areas like town centres, airports or stadiums. Their goal is to improve data speeds and the capacity and efficiency of their network, while at the same time paving the way for 5G.
According to the GSA, as of August 2018 295 operators in 125 countries were investing in at least one of the three key Gigabit LTE technologies, while 93 operators in 55 countries were investing in all three. Of those, 44 operators in 31 countries had deployed all three technologies and 16 had announced gigabit or near gigabit speeds in their commercial networks.
In the UK, two operators have deployed or are offering commercial services using all three key Gigabit LTE features, but neither has come close to reaching gigabit download speeds. EE has achieved the fastest commercial download speed, of 750Mbit/s, while Vodafone trails with 477Mbit/s. Three isn't known to be investing in the key Gigabit LTE features.