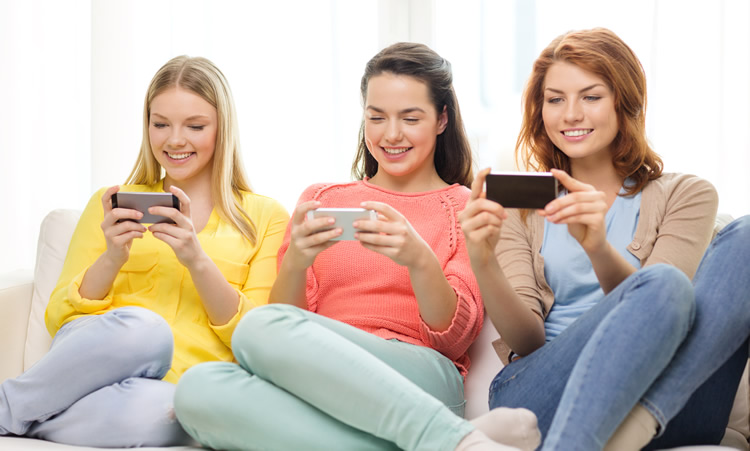 WiGig a super-fast Wi-Fi standard that can produce significantly faster wireless connections for smartphones, laptops, and more.
Having attained certification with the Wi-Fi Alliance back in 2016, many people expected WiGig to be the next big Wi-Fi standard. It hasn't quite turned out to be that way, but it still has a part to play in the forthcoming 5G era.
Here's what you need to know about Wi-Fi Certified WiGig.
What is WiGig?
WiGig is a wireless connection standard that also operates under the 802.11ad moniker. It's also informally known as Wireless AD. WiGig's name stems from its origins with the Wireless Gigabit Alliance, a trade alliance that was subsumed by the aforementioned Wi-Fi Alliance in 2013.
WiGig acts as a complement to existing Wi-Fi rather than a replacement for it, and provides extremely fast, low-latency wireless internet connectivity under certain circumstances.
How does it work?
While current Wi-Fi uses the crowded 2.4GHz and 5GHz frequency bands, WiGig uses the relatively unused 60GHz spectrum. This enables it to use wider channels than standard Wi-Fi, resulting in significantly faster data rates of up to 8 Gbps.
WiGig uses beamforming technology to send a finely directed signal between devices at a distance of up to 10 metres. This focused broadcast serves to eliminate any interference from nearby devices, as well as to maintain high performance even in areas where the 60 GHz spectrum might be in heavy use.
Multi-band Wi-Fi Certified products are able to smartly and seamlessly switch between 2.4, 5, and 60 GHz frequencies on the fly, according to the connectivity environment.
What's good about it?
WiGig's data speed of up to 8 Gbps is fast enough to download an HD movie in just a few seconds. It's also almost double the speed of the older and more established Wi-Fi Certified ac (which operates in the 5GHz band). By way of a reference point, we're expecting 5G download speeds to reach around 10 Gbps once the mobile network standard starts rolling out in 2020.
Another advantage is low latency. WiGig is extremely responsive, to the point where you may see it referred to as 'wired-grade' or 'near-wire' - that is, offering similar responsiveness to to a physical wired connection.
Thanks to its new 'Wi-Fi Certified' status, WiGig is also guaranteed to meet industry standards of interoperability and security.
Why hasn't WiGig been more of a hit?
Many expected 2017 to be the break-out year for WiGig following its certification, but that didn't prove to be the case.
Instead, 2017 saw Intel announcing the discontinuation of its WiGig products for Skylake and Broadwell systems. Though it still provides WiGig interfaces and antennas for newer Kaby Lake systems, the fact remains that WiGig hasn't really taken off as a major connection standard.
It was never going to be a straight-up replacement for Wireless AC due to its inherent technical limitations. Wireless AD might be much faster than Wireless AC, but it's far less practical.
Thanks to its 60GHz frequency range, WiGig uses a shorter wavelength, which means that it doesn't travel through walls and other surfaces - including people. As a result, WiGig devices require line-of-sight between one another for optimal performance. Its range, meanwhile, is limited to around 10 metres.
As such, WiGig isn't a suitable like-for-like replacement for current Wi-Fi standards.
There's also the simple fact that WiGig's lightning-fast potential rather outstrips the average internet connection speed. This will inevitably change over the coming years, but for now the extra internet performance WiGig enables can't be widely exploited in practice.
So what is WiGig good for?
WiGig's speed and low latency mean that it can be used as a dependable wireless replacement for high-fidelity wired connections like HDMI. A number of wireless docking solutions have hit the market, enabling a wireless connection between a laptop and a monitor, though these have proven to be somewhat niche provisions.
Its unique attributes also make it well suited to connecting up virtual reality and augmented reality equipment, which traditionally relies on restrictive wires. In 2017, Intel announced a partnership with HTC to apply the WiGig standard to the latter's Vive VR headset, while TPCast has also made a 60GHz wireless adaptor available for the Vive.
Multimedia streaming, gaming, and networking applications can also benefit. Interestingly, WiGig (or its direct offshoots) could potentially see use in future fixed wireless broadband services, which are set to make up the first wave of commercial 5G offerings over the next couple of years.
Enter 802.11ay
There is a new and improved take on WiGig called 802.11ay. It still operates on the 60 GHz frequency, but it adds four times the bandwidth and MIMO support for up to four streams. With a much-extended range of 300–500 meters, it should prove to be a more practically useful take on WiGig.
In October 2018, Qualcomm announced the first 802.11ay Wi-Fi chipsets, which promise 10Gbps speeds and sub-millisecond latency for both mobile and fixed devices.
It's thought that 802.11ay will continue to be a fairly specialised connection standard - a replacement for fast physical connections rather than the next mass-market consumer Wi-Fi standard. That looks likely to come from the recently announced Wi-Fi 6 standard instead.
One potential mass-market use for these 802.11ay chipsets could be in the aforementioned 5G fixed wireless broadband market, which many expect to provide a serious alternative to traditional wired broadband over the coming years.