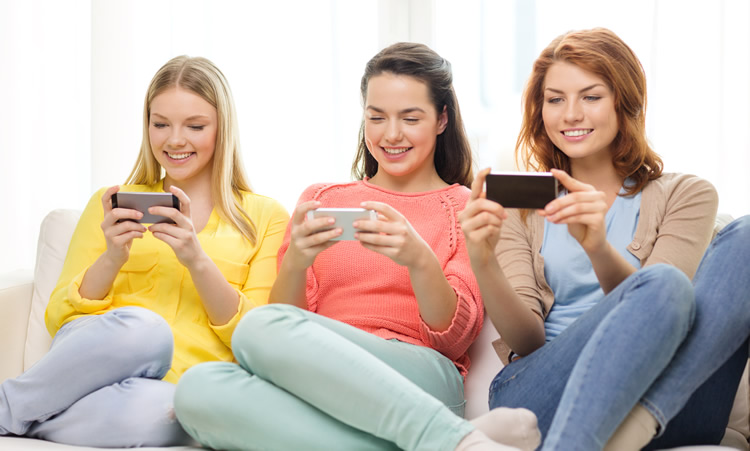 WiGig is a new Wi-Fi standard that will lead to significantly faster wireless internet connections for smartphones, laptops, and more.
Having just attained certification with the Wi-Fi Alliance, we'll be seeing a lot more of WiGig over the coming years. Here's what you need to know about Wi-Fi Certified WiGig.
What is WiGig?
WiGig is a new wireless connection standard that also operates under the 802.11ad moniker. WiGig's name stems from its origins with the Wireless Gigabit Alliance, a trade alliance that was subsumed by the aforementioned Wi-Fi Alliance in 2013.
WiGig will act as a complement to existing Wi-Fi rather than a replacement for it, and will provide extremely fast, low-latency wireless internet connectivity under certain circumstances.
How does it work?
While current Wi-Fi uses the crowded 2.4GHz and 5GHz frequency bands, WiGig uses the relatively unused 60GHz spectrum. This enables it to use wider channels than standard Wi-Fi, resulting in significantly faster data rates of up to 8 Gbps.
It uses beamforming to send a finely directed signal between devices at a distance of up to 10 metres. This focused broadcast serves to eliminate any interference from nearby devices, as well as to maintain high performance even in areas where the 60 GHz spectrum might be in heavy use.
Multi-band Wi-Fi Certified products will be able to smartly and seamlessly switch between 2.4, 5, and 60 GHz frequencies on the fly, according to the connectivity environment.
What's good about it?
WiGig's data speed of up to 8 Gbps is fast enough to download an HD movie in just a few seconds. It's also almost double the speed of the current top Wi-Fi standard, Wi-Fi Certified ac (which operates in the 5GHz band). By way of a reference point, we're expecting 5G download speeds to reach around 10 Gbps once the mobile network standard starts rolling out in 2020.
Another advantage is low latency. WiGig is extremely responsive, to the point where you may see it referred to as 'wired-grade' or 'near-wire' - that is, offering similar responsiveness to to a physical wired connection.
Thanks to its new 'Wi-Fi Certified' status, WiGig is also guaranteed to meet industry standards of interoperability and security.
What are the downsides?
WiGig might be much faster than Wi-Fi, but it's only usable under relatively strict conditions. Thanks to its 60GHz frequency range it uses a shorter wavelength, which means that it doesn't travel through walls and other surfaces - including people. As a result, WiGig devices require line-of-sight between one another for optimal performance.
What are some potential applications?
WiGig's speed and low latency mean that it can be used as a dependable wireless replacement for high-fidelity wired connections like HDMI.
Its unique attributes also make it well suited to connecting up virtual reality and augmented reality equipment, which currently relies on restrictive wires. Multimedia streaming, gaming, and networking applications will also benefit.
When will we start seeing it in use?
2017 is expected to be the breakout year for WiGig, now that it has been certified. It's predicted that 180 million WiGig chipsets will ship to the smartphone market next year, and that around half of the smartphones shipped in 2021 will feature WiGig connectivity.
You can expect portable PCs, tablets, access points, and other consumer electronics to follow suit.
What are the first Wi-Fi Certified WiGig products?
The Wi-Fi Alliance has officially listed the following devices as being the first Wi-Fi Certified WiGig products. These will provide the basis for future interoperability tests and certification:
Dell Latitude E7450/70
Intel Tri-Band Wireless
Peraso 60GHz USB Adapter Reference Design Kit
Qualcomm Technologies 802.11ad Wi-Fi client and router solution (based on the QCA9500 chipset)
Socionext 802.11ad Reference Adapter